CONTACT

Mike Sweeney 4 Congress
Fill out form below or contact the office at
512-813-0689 or Mike direct 512-591-7350 Feel free to send an email:
Mike.Sweeney@MikeSweeney4Congress.com
Come to the January 18 2018 Raising The Roof event by clicking the donate button and entering in your entry selection. Or you can mail your check to the campaign address below. See you at the event!

If you prefer to mail a check make it payable to:
Mike Sweeney 4 Congress
Mail to:
Mike Sweeney 4 Congress
4500 Williams Drive, Suite 212-147
Georgetown, TX 78633
Once received, we will contact you for information for the required donation form and send receipt.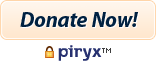 Site paid for by MikeSweeney4Congress Campaign Committee